SPAIN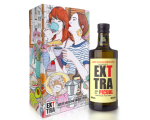 New extra virgin olive oil EXTTRA. New brand who already in the first year on the market won cold medals in New York olive oil competitions, and silver in Ja...
,
Delivery time:
3 tööpäeva
25,00 €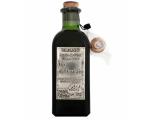 World's Third Best Organic Olive Oil 2013/2014. New York International Olive Oil Competition 2014 Best in Class. The World's Best Olive Oils 2013 VI place.
,
EAN:
8437003553394 ,
Delivery time:
3 business days
15,60 €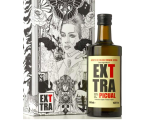 Intensiivse lõhnaga, õrna maitsepaletiga, kergelt mõru ja vürtsikas õli. Uus õli, kuid juba esimesel aastal võ...
,
Delivery time:
3 tööpäeva
25,00 €